Summer's only just beginning and already it's on-the-go all day every day.
Whether you're looking ahead to a roadtrip, spending your days on the beach, or park hopping all summer long, there's one thing I know you need to make your days a success: to be prepared!  (The founders of the Boy Scouts must have been parents of little kids.)
I've rounded up my summer-time must-haves for all of your on-the-go needs — eating on-the-go, traveling, picnics and spontaneous fun with food activities.
Enjoy!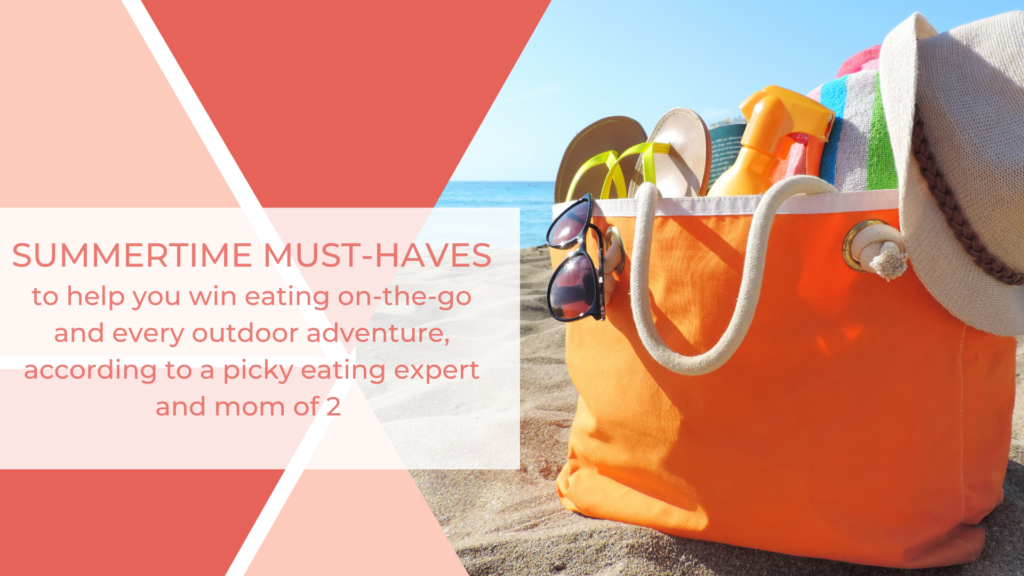 Eating On-the-Go
Our top picks for making all your summertime adventures as seamless as possible.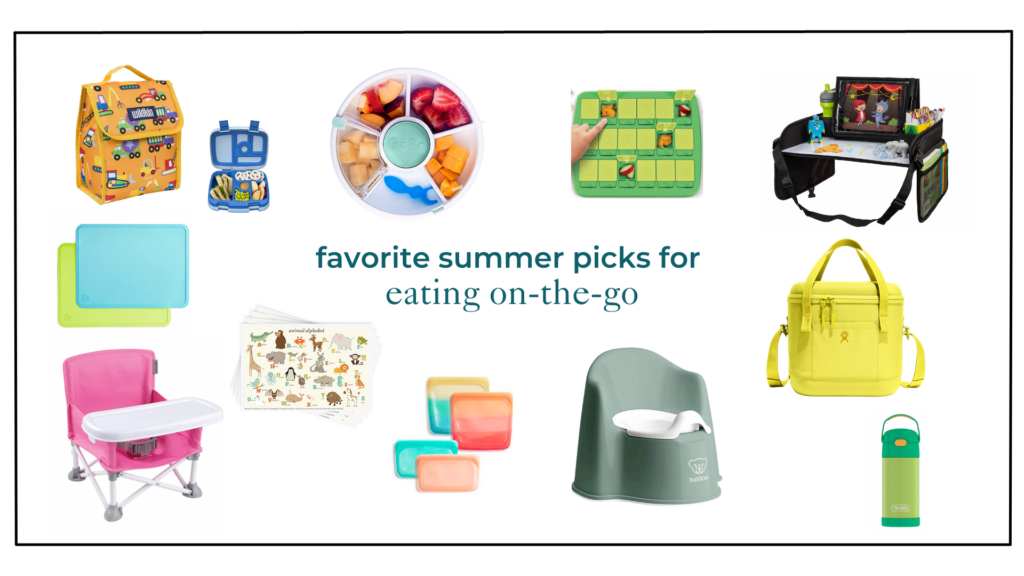 Snacking On-the-Go
I recommend stashing all of these in your car, stroller, backyard, beach bag — or whatever is going with you every day — so you you're always prepared and feeling good about what's on the other end of "I'm huuuuungry."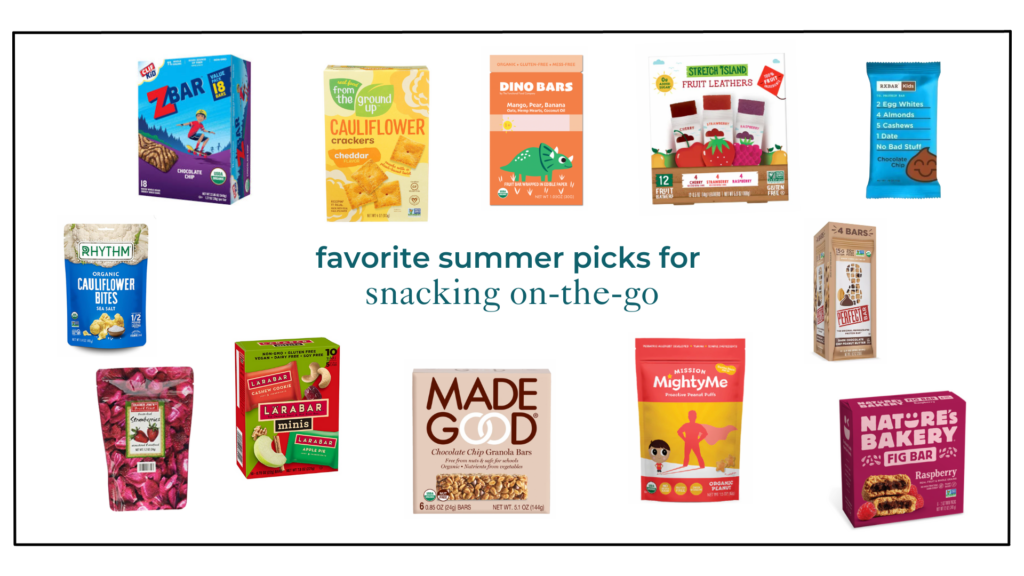 Even more snack ideas for you:
Having Fun With Food
Whip these out for some extra fun at mealtimes or when you need to kill time. There's something always thrilling about getting to play with food!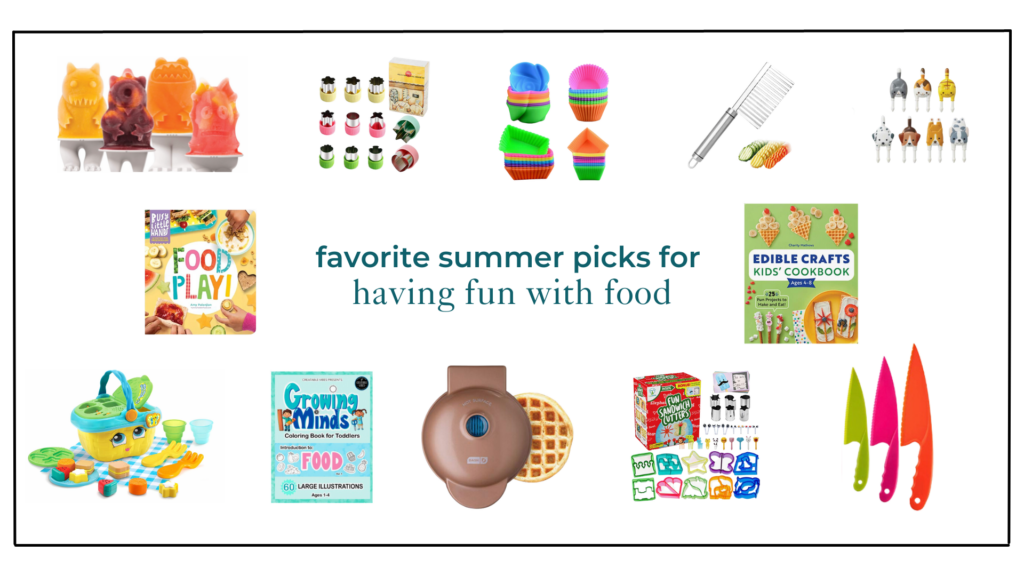 Picnics & Road Trips
I'm officially declaring this my Picnic Summer. Who's with me?!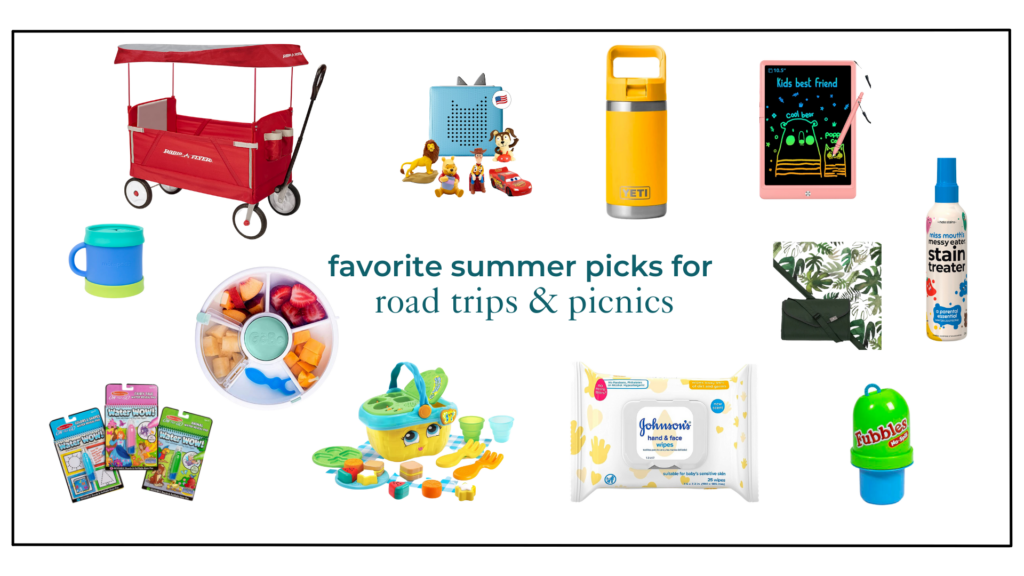 Looking for more summertime fun with your picky eater? I've got you:
You can find more of my favorite picky eater items on my Amazon storefront.
Many of the links above are affiliate links, which means I may earn a small commission. Every recommendation is a product we truly believe in and I appreciate you supporting the work we do at Feeding Picky Eaters.