Find additional blog posts with solutions for autistic picky eaters, tips to optimize nutrition, the best foods for picky eaters, and more using the search bar.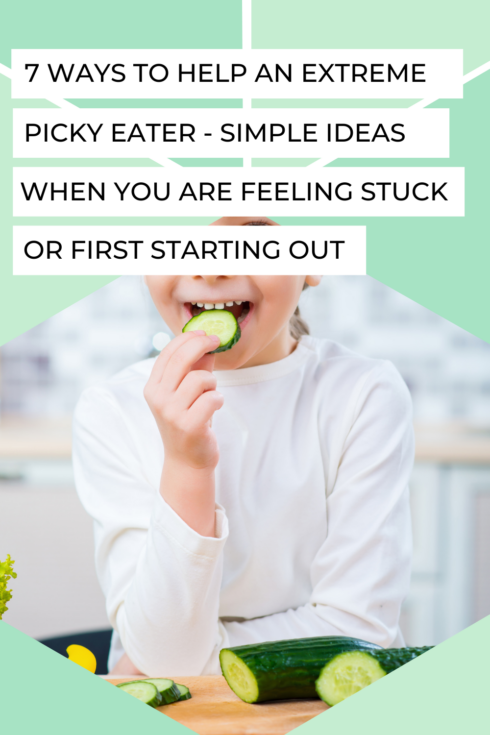 This article discusses how to help an extreme picky eater and how to improve extreme picky eating when you're just getting started or feeling stuck. Maybe you've been struggling with your child's extreme picky eating for a long time. You're feeling...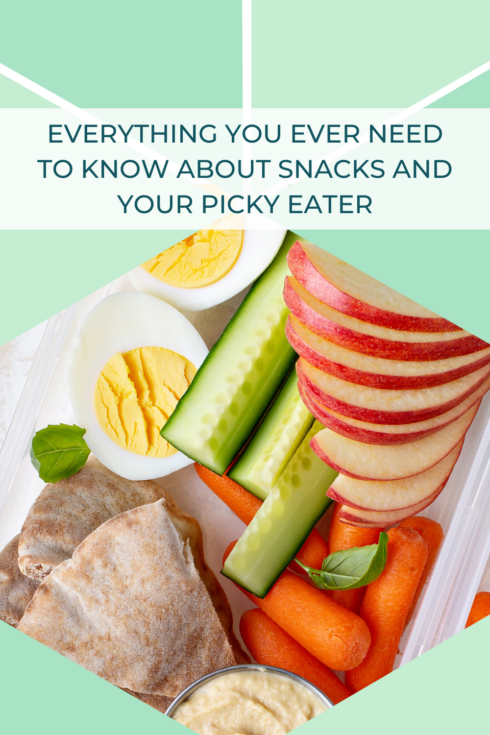 As we head into the dog days of summer, I've noticed a theme popping up more than usual: snacks!  Less structure (like summer break, the end of camp, vacation) somehow always means more snacking - despite your best efforts.   If you've been noticing endless echos for...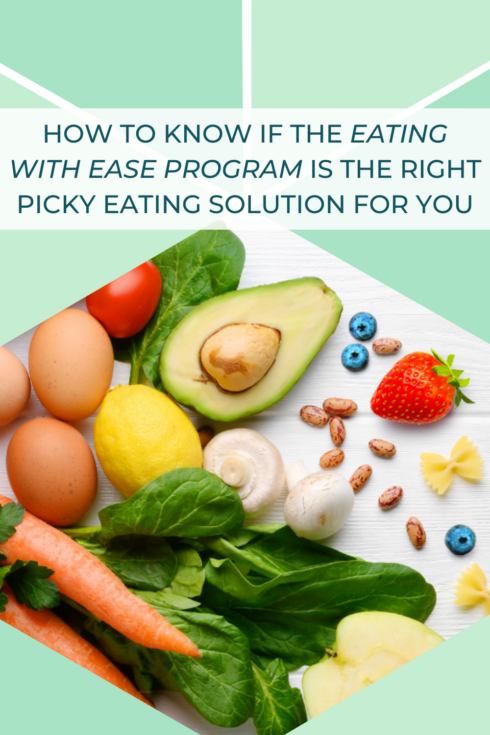 This article discusses how you can know if the Eating with Ease Program is the right picky eating solution for you. Listen….I know I talk about the Eating with Ease Program like it's the answer to all of your picky eating problems.  For some people it IS.  The Eating...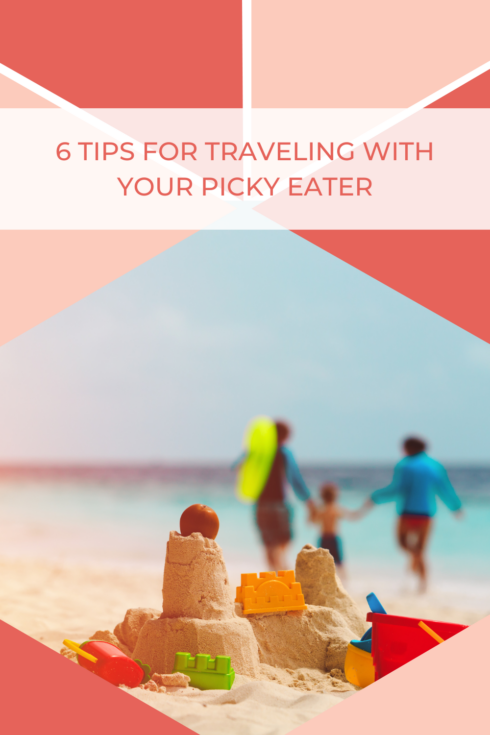 This article will discuss tips and tricks for traveling with your picky eater. It was a really exciting day when two parents from my Eating with Ease Program showed up to group coaching sharing that they had just returned from their first ever weekend...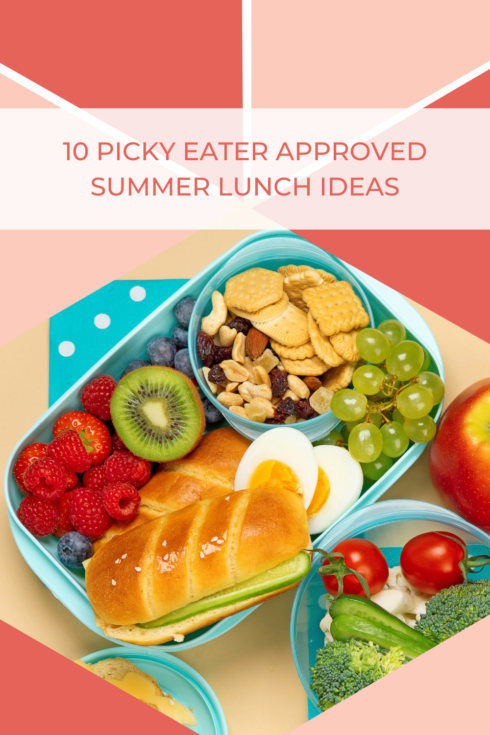 Read on for 10 quick and easy pick eater approved summer lunch ideas. Whether you are packing a camp lunchbox or serving plated meals at home seven (loooong) days a week, these 10 summer lunch ideas will make your job a little easier.  Customize and...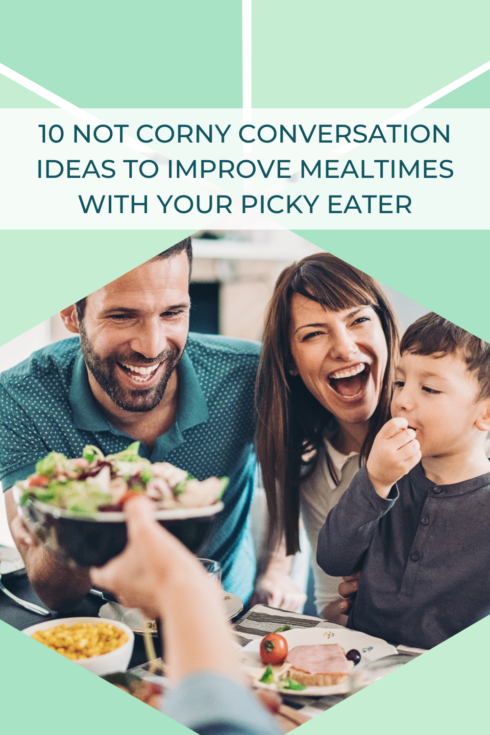 This article shares 10 mealtime conversation ideas to help picky eaters eat better.  Last week, one of the moms in the Eating with Ease Program shared a big win: her son ate a meatball!  It was the last thing she was expecting.  They were having a particularly fun...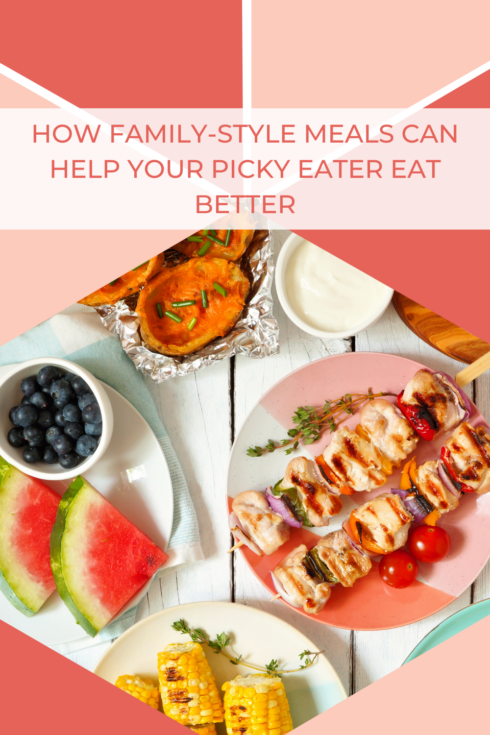 This article will explain and discuss the benefits of family-style meals for picky eaters. Mealtimes with a picky eater can be complicated. There's often tension between what the child wants to eat or is comfortable eating and what the parent would like them to eat or...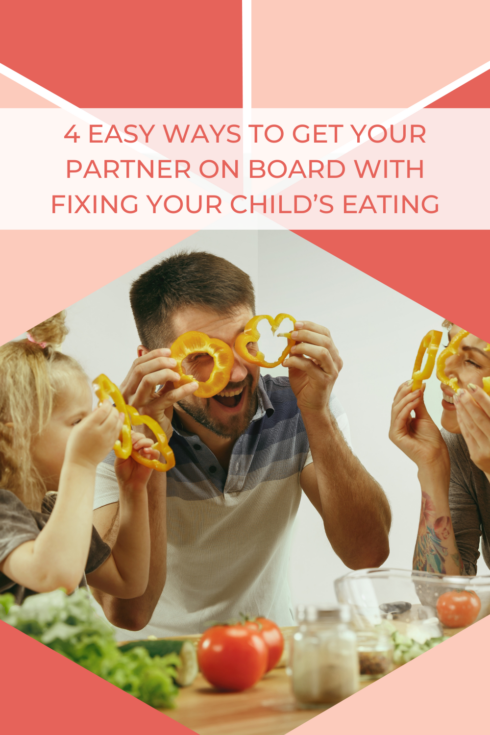 This article shares 4 simple ways to decrease relationship stress with your partner when you disagree about parenting challenges, like a child's extreme picky eating. It's one thing if you're dealing with your own frustration and burnout about your child's eating...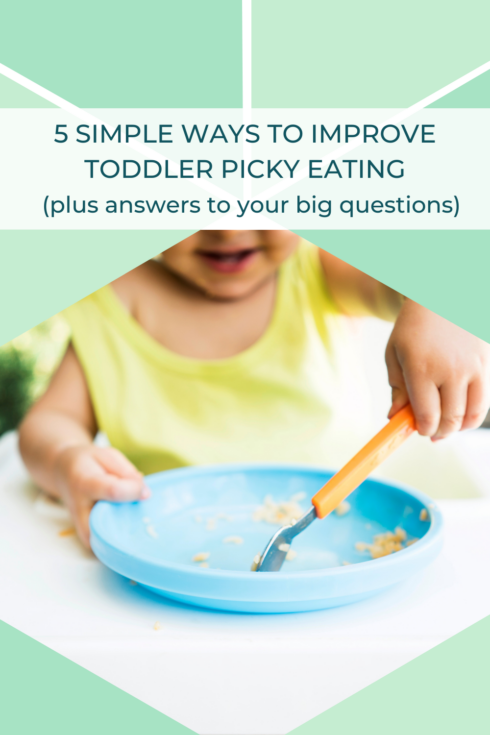 This article answers all your questions about toddler picky eating and shares tips on how you can improve your toddler's eating today.  You'll learn:  Why toddlers are picky eaters  What toddler picky eating looks like 5 simple things you can do to improve toddler...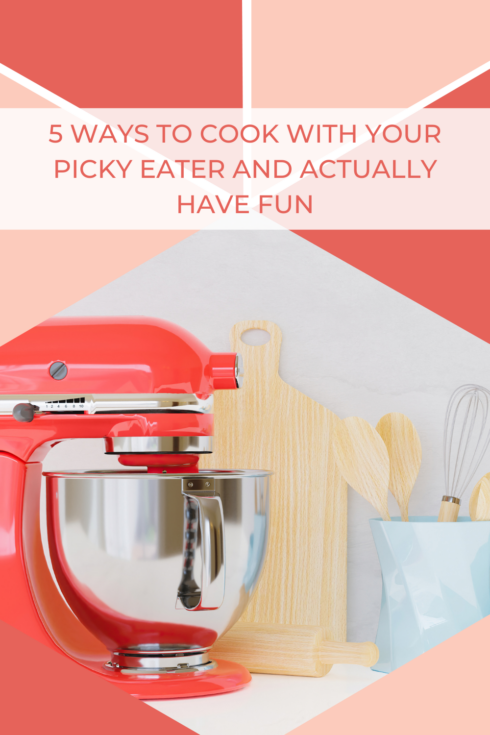 This article will discuss tips that parents can take to make cooking with their little ones easier.  Cooking with your little one is a fun and effective way to build their comfort and trust with new foods. But when plates shatter, raw chicken slips onto the floor, or...