This post shares the best gifts for extreme picky eaters.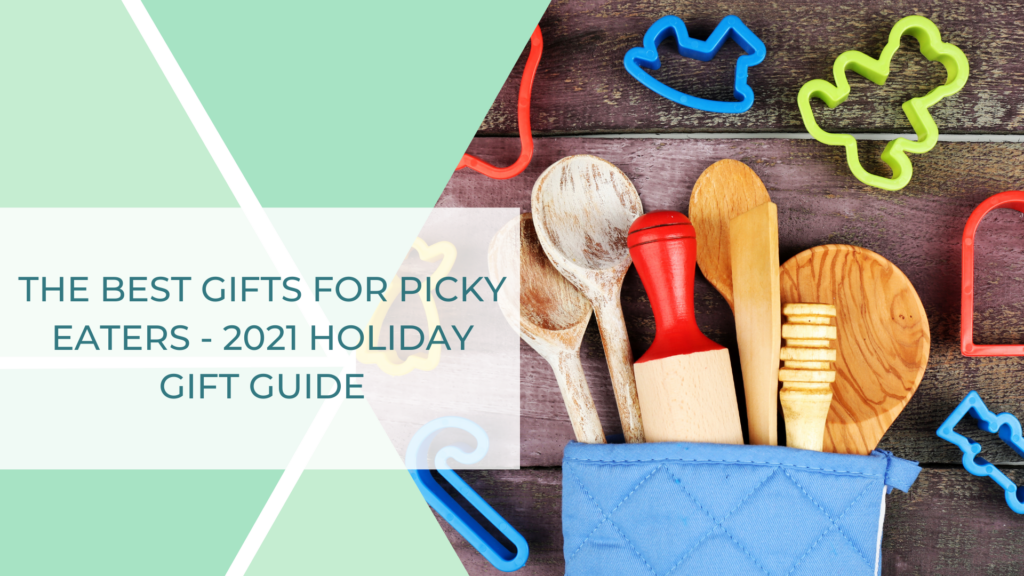 Every year I publish a guide with a selection of the best gifts for picky eaters who fall on the more extreme or severe end of the picky eating spectrum.
Below you'll find a selection of my favorite toys and tools that kids love and that can also improve picky eating – either by increasing their exposure to new foods, making food more fun and approachable, or addressing sensory needs.
See the 2021 guide with the best gifts for picky eaters below and be sure to check out previous years for more ideas.
2020 Best Gifts For Picky Eaters
2019 Best Gifts For Picky Eaters
2018 Best Gifts For Picky Eaters
The Best Gifts for Picky Eaters – 2021 Holiday Gift Guide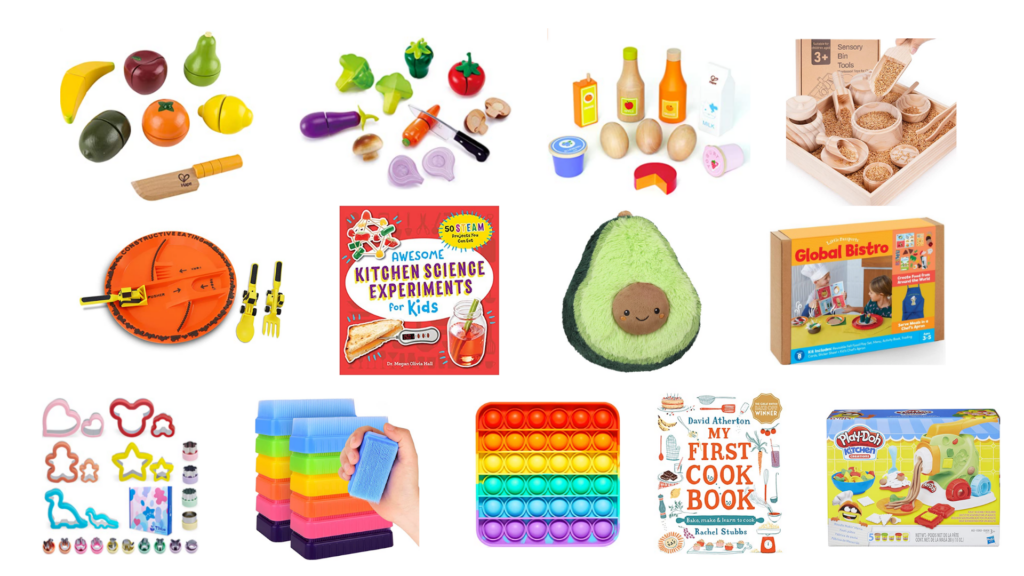 Fruit and Vegetable Wooden Play Food
Parents and kids love these wooden fruit, vegetable, and food sets. 
These fruit and veggie sets include wooden food with velcro and a play knife so your child can chop just like you do.
These food toys have helped spark past clients' interest in trying new foods and can be a great stepping stone for playing with real fruits and vegetables.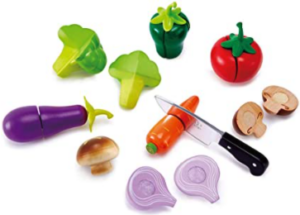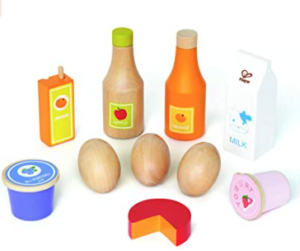 Sensory Bin and Tools
I absolutely love this sensory bin set that you can use to help your child develop motor skills, work on desensitization and become more comfortable touching and engaging with various foods and materials. 
Try using dried rice, lentils, beans or oats for endless hours of play.
The set includes scoops, tongs, containers, tongs, and pliers.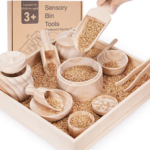 Constructive Eating Set
Does your child love all things construction and trucks? This plate and utensils set can help them look forward to meal times and keep them entertained during the meal. You can also use these tools during play outside of mealtimes. Your child can "load" the food onto their fork and spoon, and – when they're ready – unload it by eating!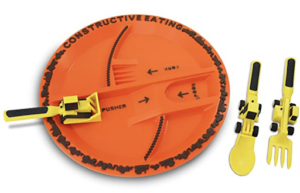 Big Book of Kitchen Science Experiments
Help increase your child's interest and comfort with new foods with science experiments! Each of the experiments in this fun book not only involves exploring and eating food, but also introduces young learners (ages 5-10) to science, technology, engineering, art and math. 
Your child can enjoy learning about food by playing with food coloring, making glow in the dark foods, building solar-powered s'mores, and doing many other activities.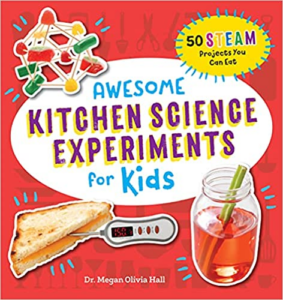 Avocado Food Plush
This adorable stuffed avocado makes for a great comfort tool for children who get anxious around mealtimes, or simply for any child who could use a new stuffed animal! 
This avocado plush is large enough to cuddle and squish in your arms, but not quite as big as a pillow.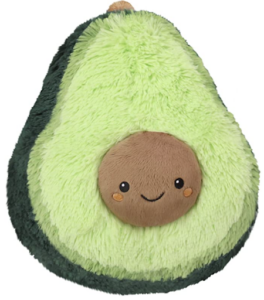 Little Passports Global Bistro
This food play set allows your kids to explore foods from around the world. This is perfect for kids who are curious about cultural foods and play pretend chef in a chef's hat and apron! 
Food Cutters for Kids
The set includes 24 cutters, including sandwich cutters, cookie cutters and vegetable cutters in your child's favorite animal and character shapes. You may find these useful in offering new foods in a fun way. Your picky eater will love the ability to create new shapes in foods and potentially even give them a try!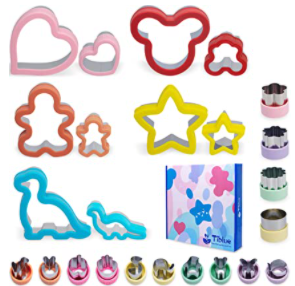 Therapressure therapy brush
The therapy brush can be used to brush gently over skin or clothes, providing skin-stimulating therapy and can be great for children with sensory processing disorders or those who benefit from extra regulation before meals.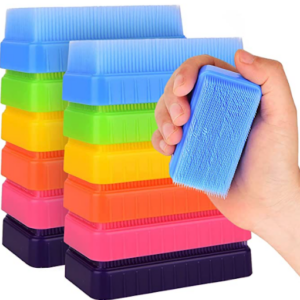 Push Pop Bubble Fidget Toy
The bubble fidget toy allows children to push and pop each of the bubbles and not only can it relieve stress, but it can also help with development of fine motor skills.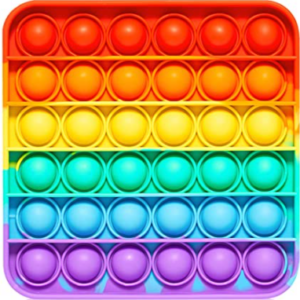 My First CookBook
Does your child love to get involved in the kitchen? Or are you looking for a way to get them more involved with cooking? "My First Cook Book" is a collection of fun, healthy and easy recipes to introduce your child to cooking and baking skills and get them engaging with a variety of foods.
Play-Doh Kitchen Creations
Load the Play-Doh pasta maker and squeeze out four different kinds of noodle shapes. The set includes all kinds of tools and toppings to get your child excited about making "pasta".
Playing with play-doh can also be an effective regulating activity to use before mealtimes.