This blog post shares the best kids books about food, with recommendations for board books for babies and young kids as well as storybooks and activity books for toddlers and children.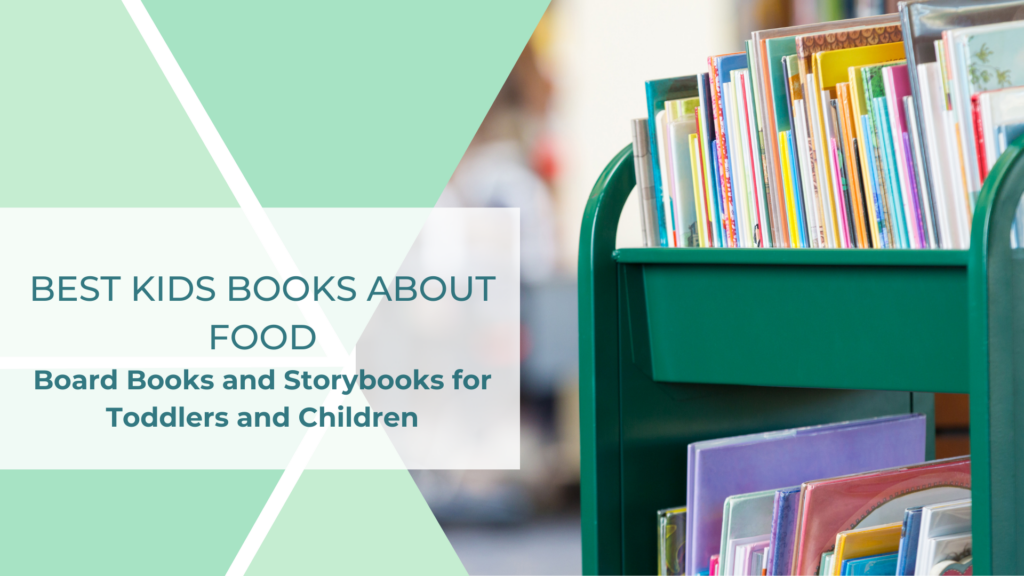 Reading about food is a fun, zero pressure way to help get kids and picky eaters interested in actually eating new foods. 
These are some of the best kids books about food (and some of my personal favorites) sorted by age – board books for kids under 4, storybooks for kids 4-8 years old, and educational books for kids 8+.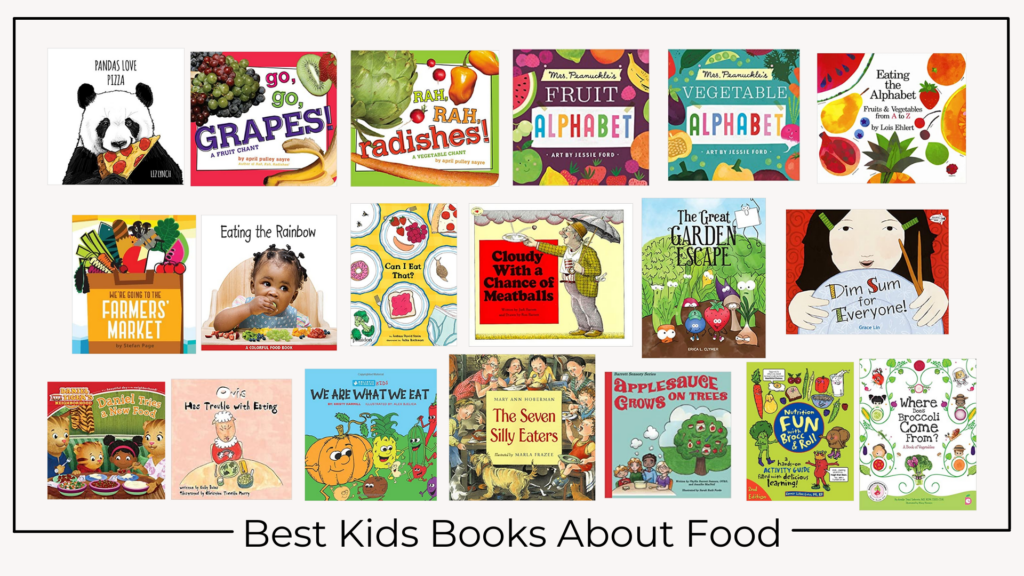 Best Kids Books About Food for Kids Under 4
Pandas Love Pickles and Pandas Love Pizza
The "Pandas Love" series is one of my and my son's personal favorites. The author wrote these books to show her two picky eaters that trying new foods can be fun. I love the pictures and variety of foods featured (We're not just talking fruits and veggies here! Look out for sushi and cinnamon buns).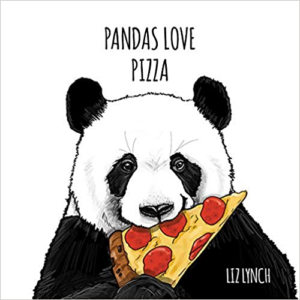 Go, Go, Grapes! and Rah, Rah, Radishes
Go, Go, Grapes! and Rah, Rah, Radishes! take you on an adventure exploring fruits and vegetables at the market. These books provide fun chants and rhymes that keep children entertained and engaged – they'll be stuck in your head for days (in a good way!).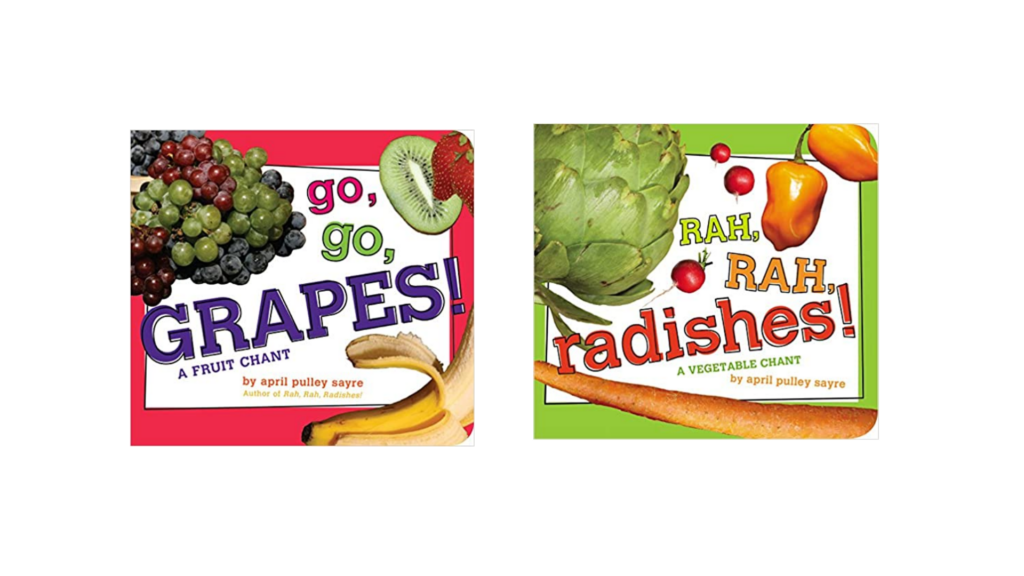 Mrs. Peanuckle's Fruit Alphabet and Mrs. Peanuckle's Vegetable Alphabet
Another personal favorite, the Mrs. Peanuckle books are beautiful to look at and fun to read. Each letter introduces you to a new fruit or vegetable and shares fun facts about how they grow, what they taste like, and all of the different varieties.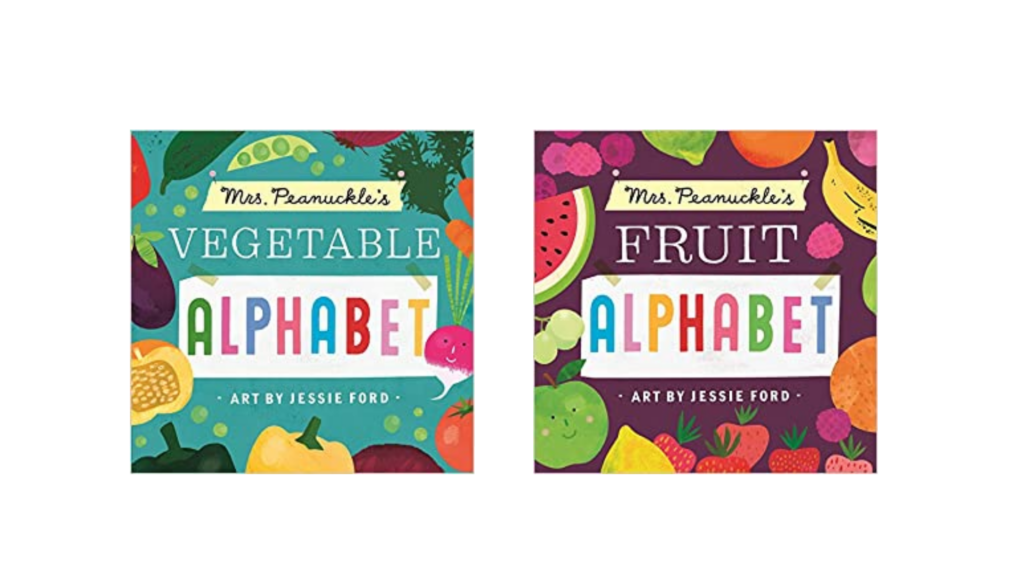 Each letter in Eating the Alphabet showcases multiple associated fruits and veggies in vibrant illustrations. The variety and brightness of the featured food make this book stand out.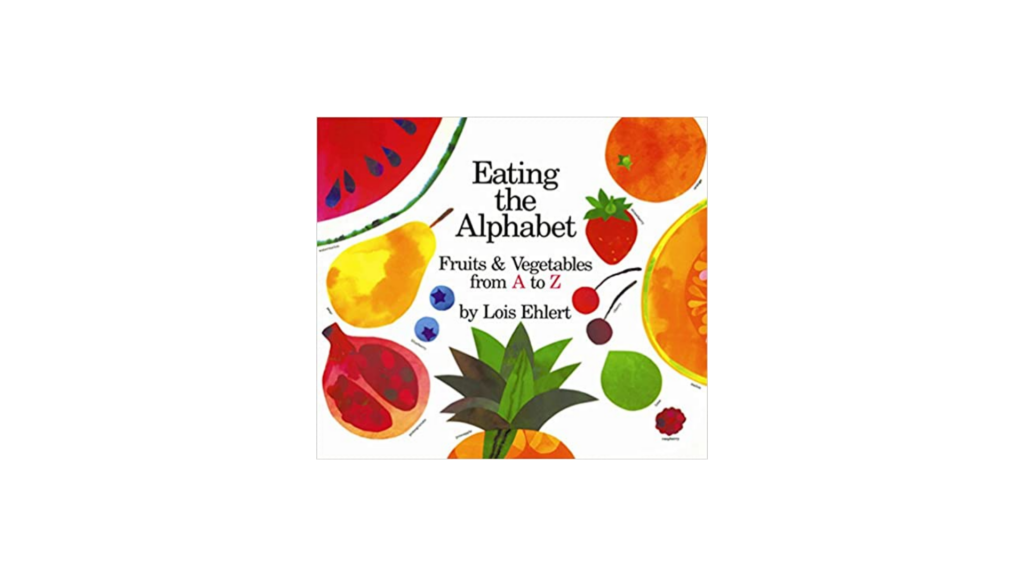 We're Going to the Farmers' Market
We're Going to the Farmers' Market This is a short and sweet read about heading to the local market, selecting a bunch of fresh food, and heading home to cook it all up and enjoy a meal. I like pointing out the different foods to my son.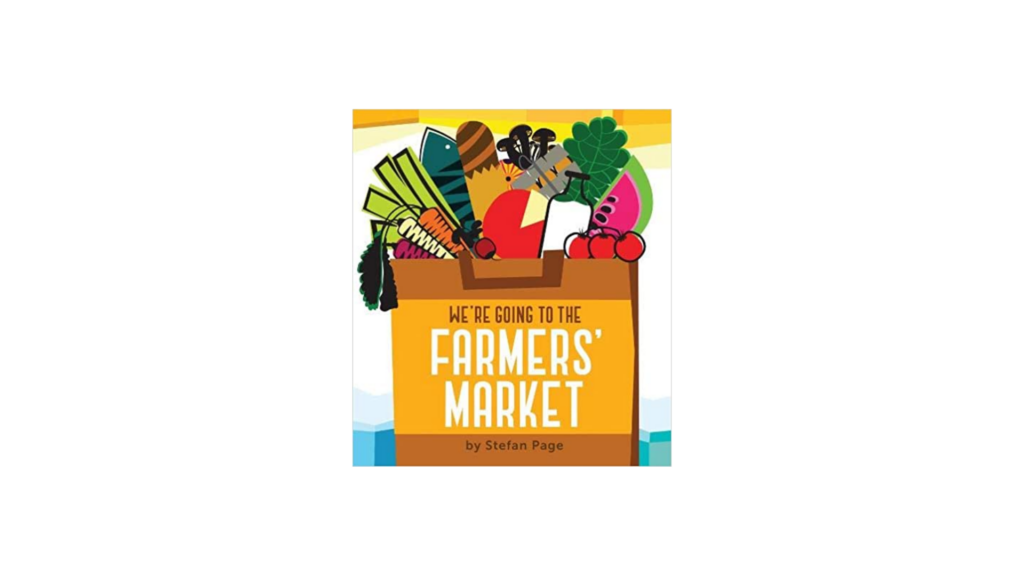 Eating the Rainbow
Children can learn both the colors of the rainbow and various foods of every color. The pages are filled not only with food, but with kids actually eating.
Best Kids Books About Food for Kids Ages 4-8
Can I Eat That? Is a playful and educational way to provide inquisitive children with information on where foods come from and how they taste. The funny food facts can engage both eager and resistant eaters.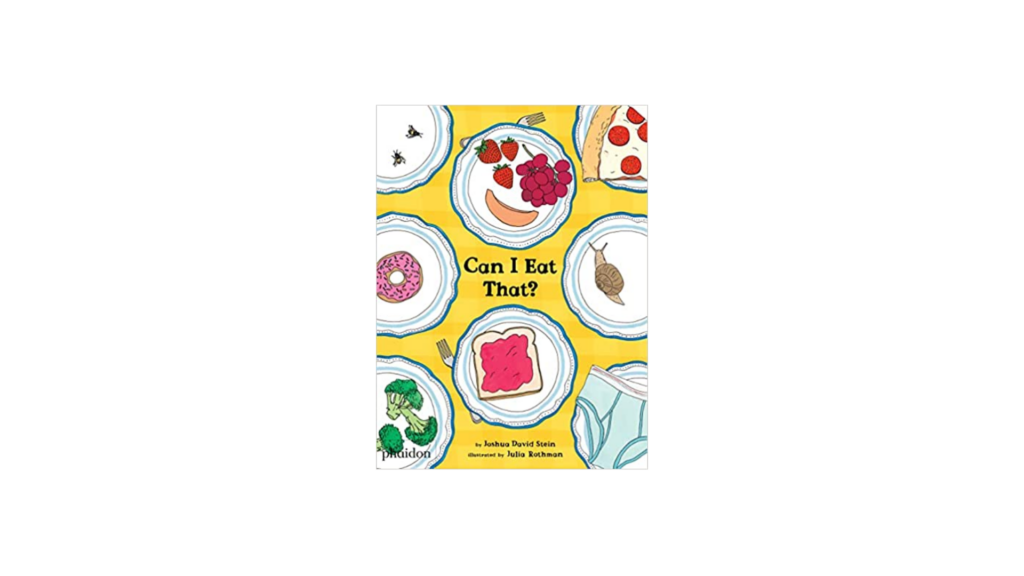 Cloudy With a Chance of Meatballs
A classic, Cloudy with a Chance of Meatballs, tells a funny story about foods falling from the sky at mealtimes. The tasty, silly, and often outrageous "weather" will make your child laugh and see food in a new light. Ask how they'd feel if that happened in real life. What foods would be fun to see on the menu?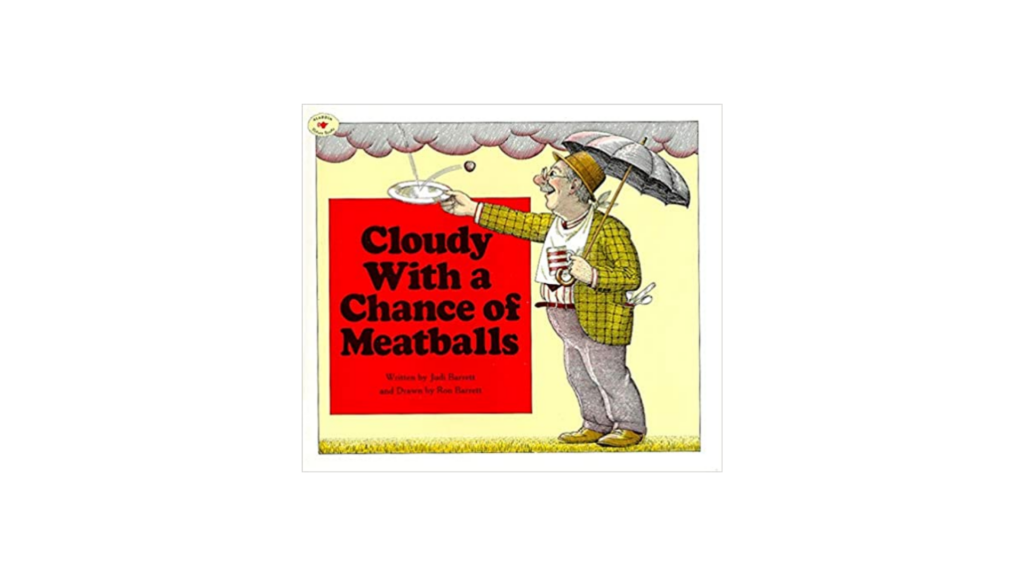 Best friends Sally Strawberry and Billy Blueberry take children on an adventure through the vegetable garden where they solve ten clues to make their way back home, exploring a different part of the garden and a variety of veggies along their way.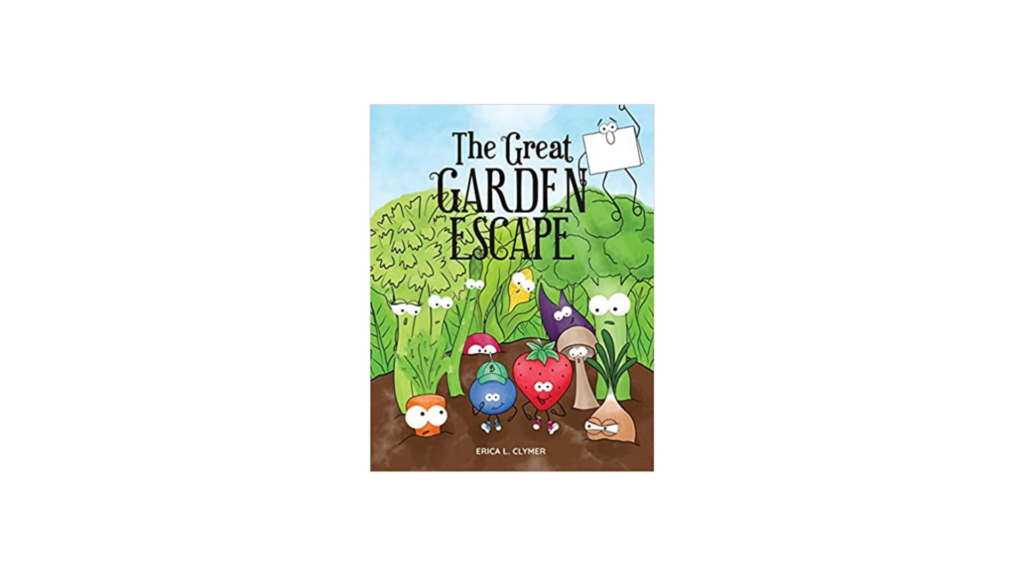 Dim Sum for Everyone!
Dim Sum for Everyone! features a family sitting down for a meal filled with lots of small dishes at a dim sum restaurant. Young children will be exposed to Chinese culture, new foods, and the traditions of sharing a favorite activity – eating!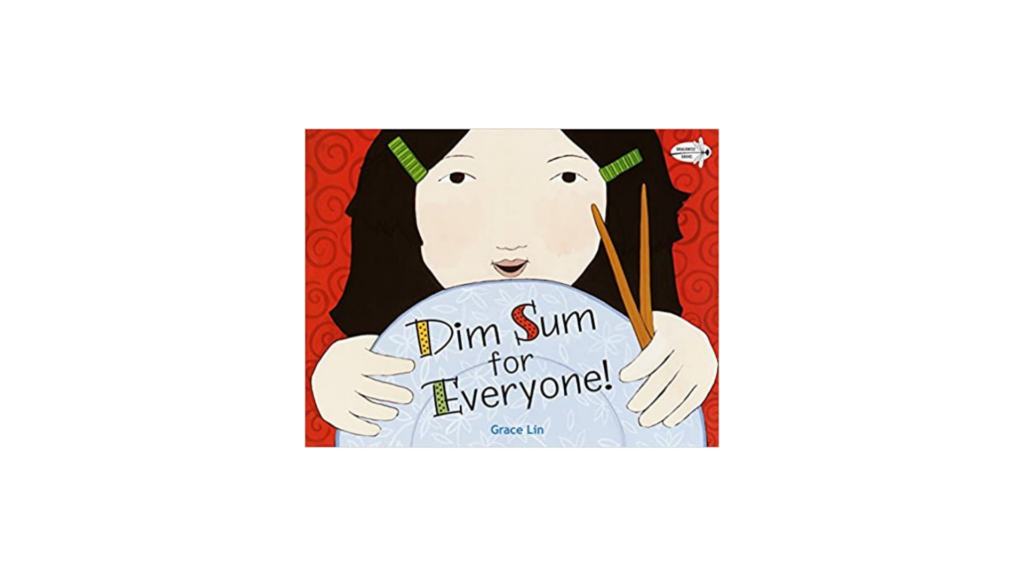 Daniel Tiger initially has a hard time trying new foods. He adopts the catchy phrase "give it a try, you might like it!" and inspires all types of eaters to try new things. You may find your children repeating this phrase and following in their friend Daniel's footsteps.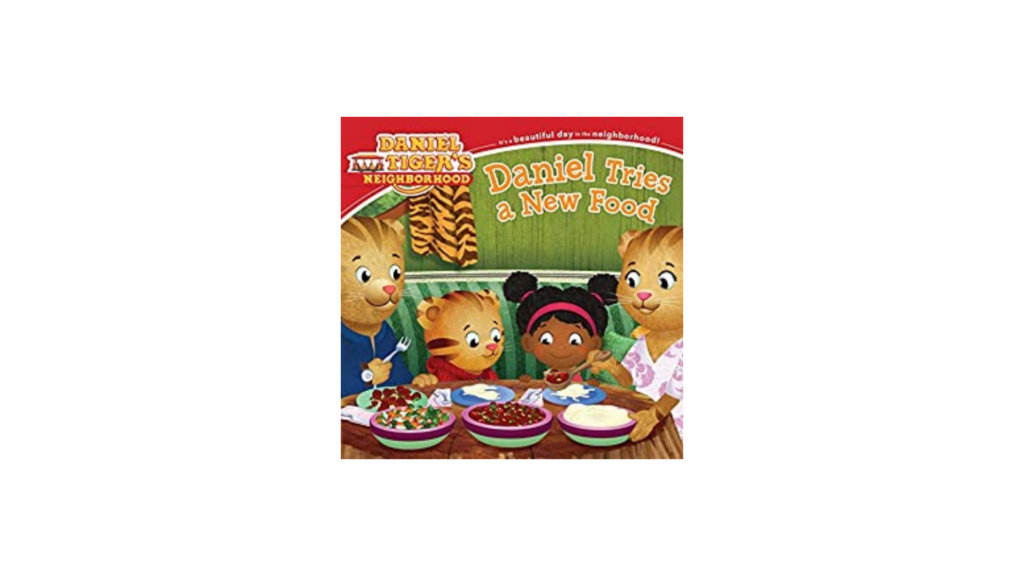 Ovis Has Trouble With Eating
Ovis the sheep has sensory processing issues which make it hard for him to eat like his family and friends. Does this sound like anyone who you know? Your child will enjoy seeing their experience reflected back to them and might find the tips that Ovis's occupational therapist shares helpful, too.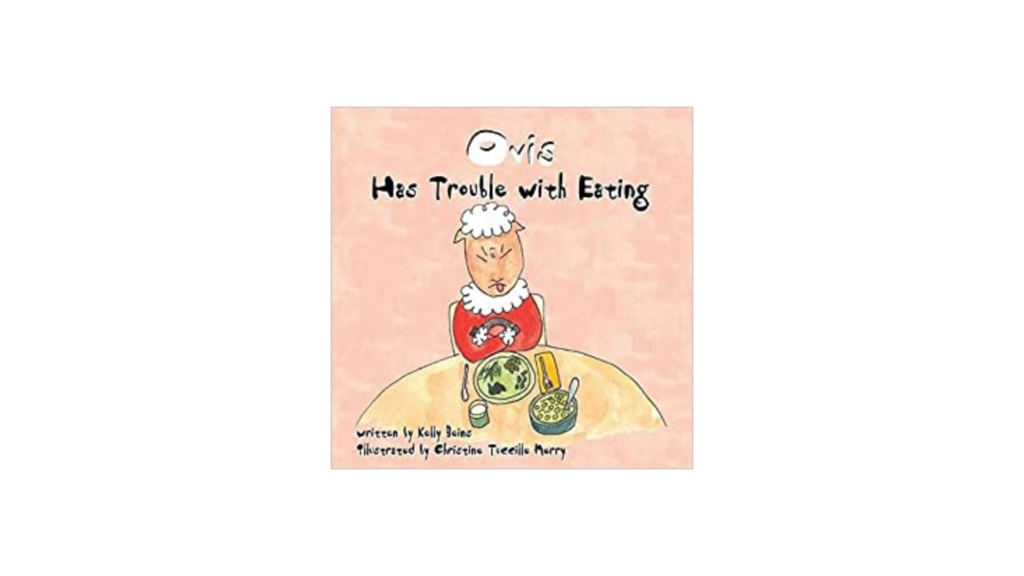 If you're looking for an approachable way to introduce your child to the importance of eating whole, nutritious foods, We Are What We Eat is a fun option. Get ready for catchy, cute rhymes about how different foods affect and make the body feel.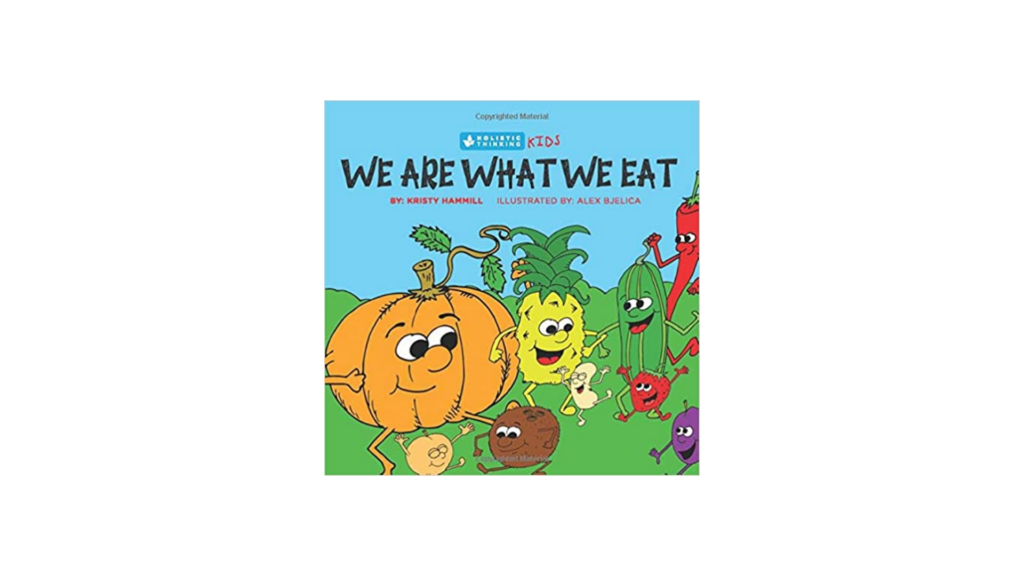 Best Kids Books About Food for Kids Ages 8+
Both parents and children can relate to this book as the Peters family goes through the realities of daily life with seven children each having their own food preferences. The kids share their favorite foods with each other and combine them to create a surprise for their mother.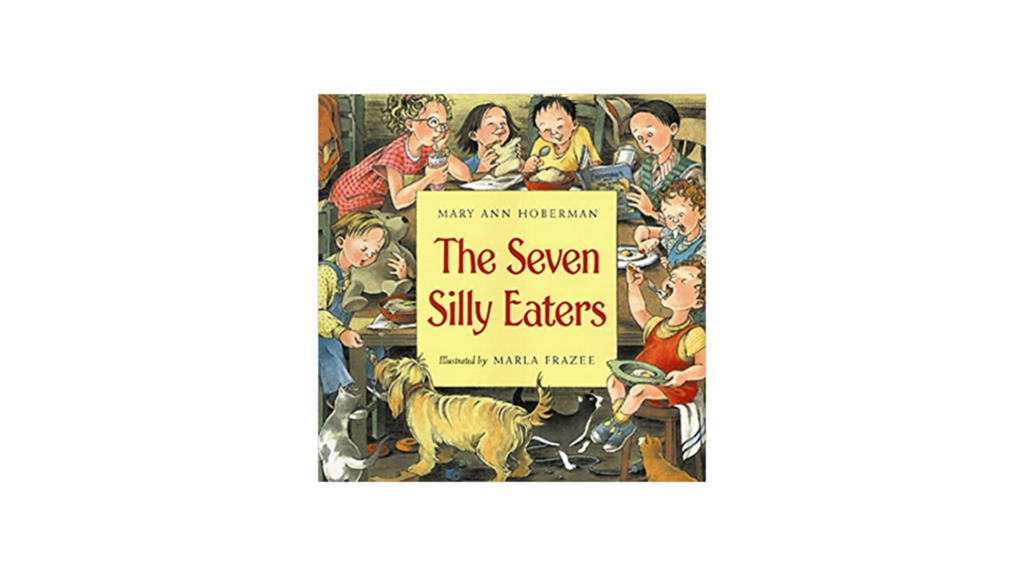 Applesauce Grows on Trees
Sam is fixated on white foods (again, does this sound like someone you know?). Written by an occupational therapist, Applesauce Grows on Trees shows how Sam is ultimately able to discover new foods and overcome his obstacles to eating as he learns about where foods come from.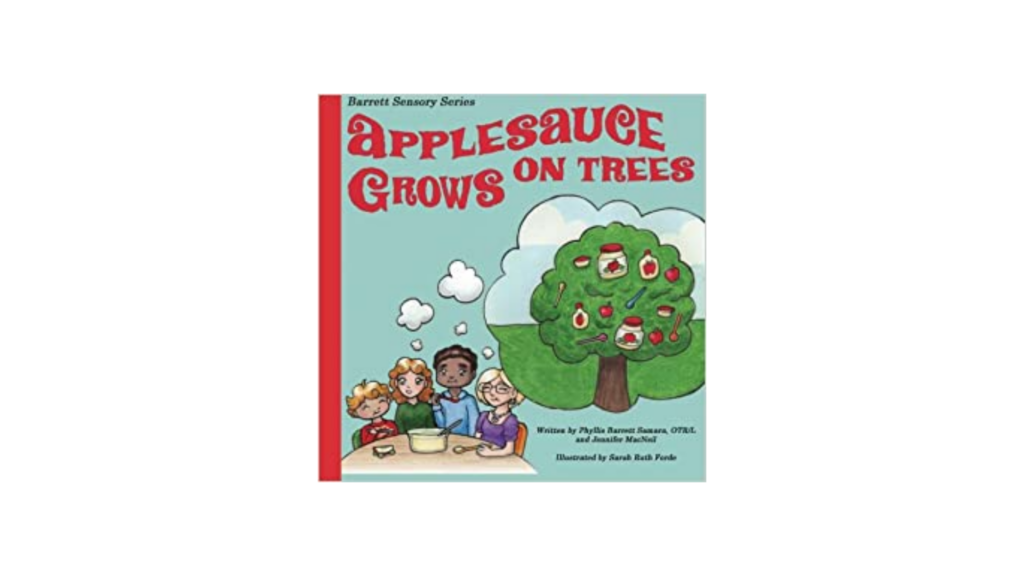 Nutrition Fun with Brocc & Roll
Nutrition Fun with Brocc & Roll is a great learning tool filled with activities to get kids interested in nutritious foods. Children will also learn how to set goals, make healthy choices and use cooking and gardening skills.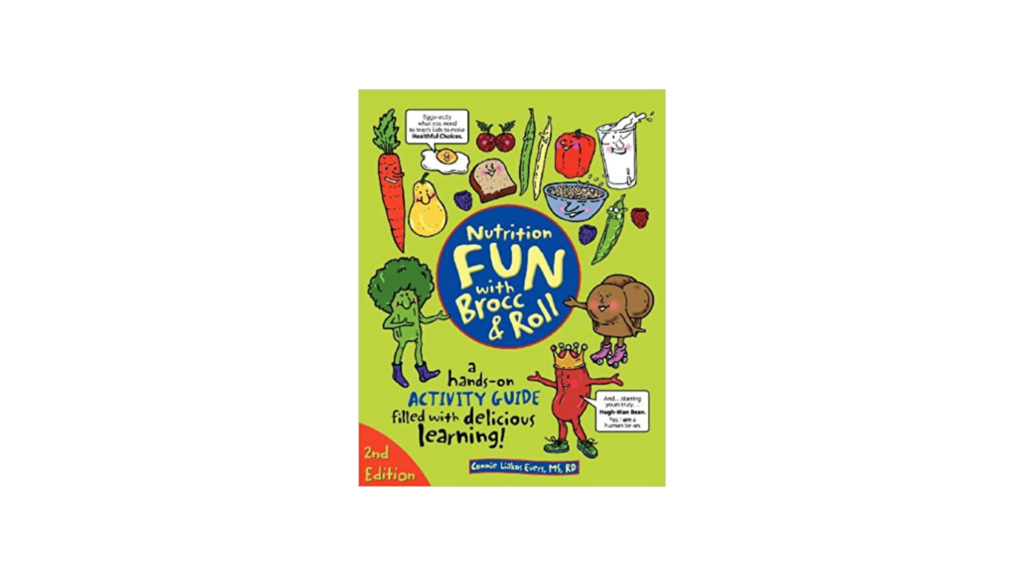 Where Does Broccoli Come From?
Where Does Broccoli Come From is for food explorers wanting to learn more about veggies. From vegetable seasonality, cooking tips (like how to select fresh veggies), nutrition information, and tasty recipes, there's a lot to learn and experiment with.