If only getting your child to eat a new food were as simple as serving it. 
The reality is that so many factors go into if and when your child will eat a new food.
Yes, you want to address them all, but you also want to be intentional and focused. 
In my work with hundreds of families who have picky eaters, I've found that helping your child try new foods goes best when you have a plan, which is why I'm sharing my best tips below.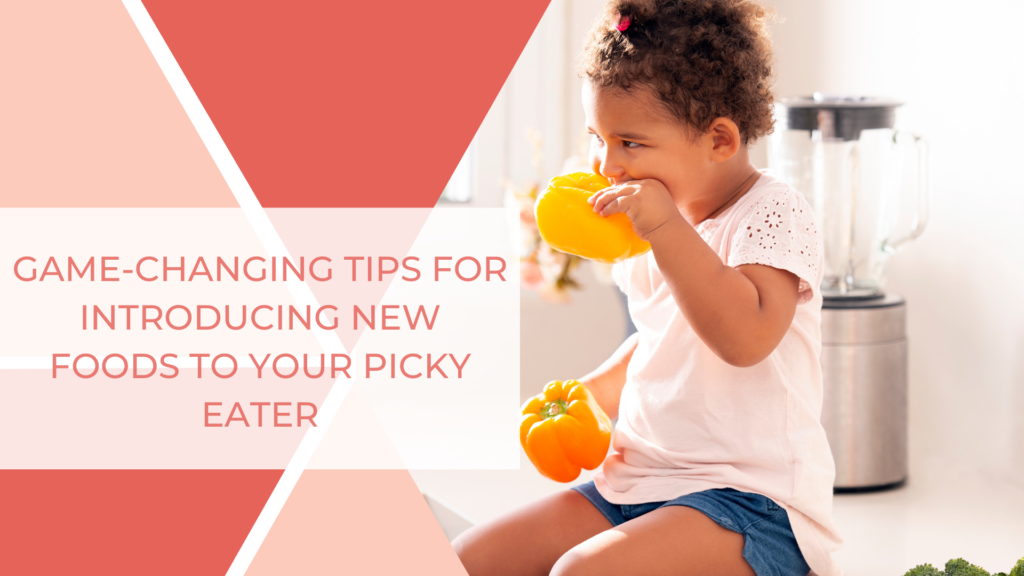 Use these strategies to successfully introduce new foods so even the pickiest of eaters can add more variety and nutrition to their diet.
Get into the right mindset 
Managing your expectations goes a long way. I always tell my clients to "have high hopes and low expectations." Let yourself be pleasantly surprised by your child's eating (instead of chronically disappointed). And remember, as trite as it is, this is a marathon not a sprint. You're in this for the long haul. 
New food introduction 101
Try these basics for successfully introducing new foods to your picky eater.
Take it to the next level
Whether you feel like you're ready for the next step or are running into tricky roadblocks, we've got you covered.