This article shares tips for raising a healthy picky eater – even in the face of a limited diet and a love for sweets and carbs. You'll read about what to look for in a multivitamin and if one is even needed, you'll get a list of healthy picky eater approved foods you can start offering now, and you'll find lots of tips for introducing nutritious foods.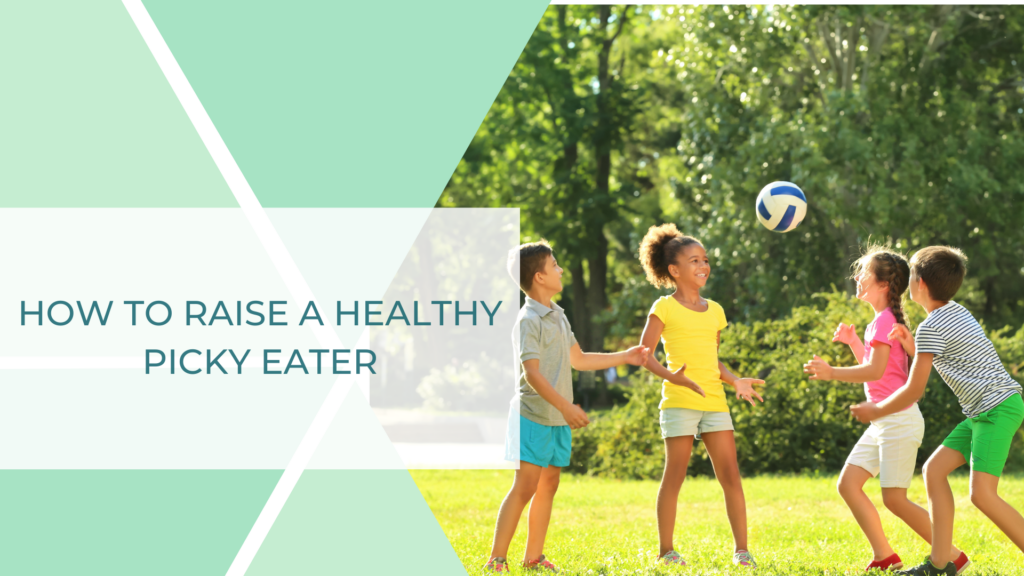 As a parent of an extremely picky eater, one of your biggest stresses is if your child is getting the nutrition they need to thrive. Whether they are struggling with constipation, won't take medicine or haven't eaten a vegetable in half a decade, it might be comforting to know that you are not alone. 
Many parents I work with describe high levels of concern from watching their kids only eating a small number of foods over and over again. The more they try to introduce new foods to their little ones, the less likely it seems to work. 
We have no shortage of strategies to help your child try new foods, but first you might want the reassurance that your child is eating what they need to support healthy growth and development. 
While you're working on getting your child to try new foods, you might feel better knowing they have their nutritional bases covered. Check with your child's doctor to see if they might benefit from a multivitamin. Though research shows kids tend to meet their nutritional needs even with a  limited diet (I know it seems like magic), you might feel better with a supplement security blanket. 
Many parents I work with also like to throw in a probiotic, which can help with tummy troubles and constipation if your child isn't eating enough fiber. 
I view supplements like multivitamins as security blankets. They're not a permanent solution, but they can certainly help as you're working to expand and improve your child's diet. 
Some fruits and vegetables might be a stretch for your picky eater, but there are certainly some more picky-eater-approved options out there to help with your mission to raise a healthy picky eater. 
Start with 10 ways to help your picky eater learn to eat vegetables and 9 ways to improve a picky eater's diet. 
Next, here are some of my best suggestions for healthy options to try with your picky eater: