The article shares the best multivitamins for kids and picky eaters. You will also learn how to determine if your child needs a multivitamin, what to look for in the best multivitamin for kids, and the most important vitamins and minerals for kids.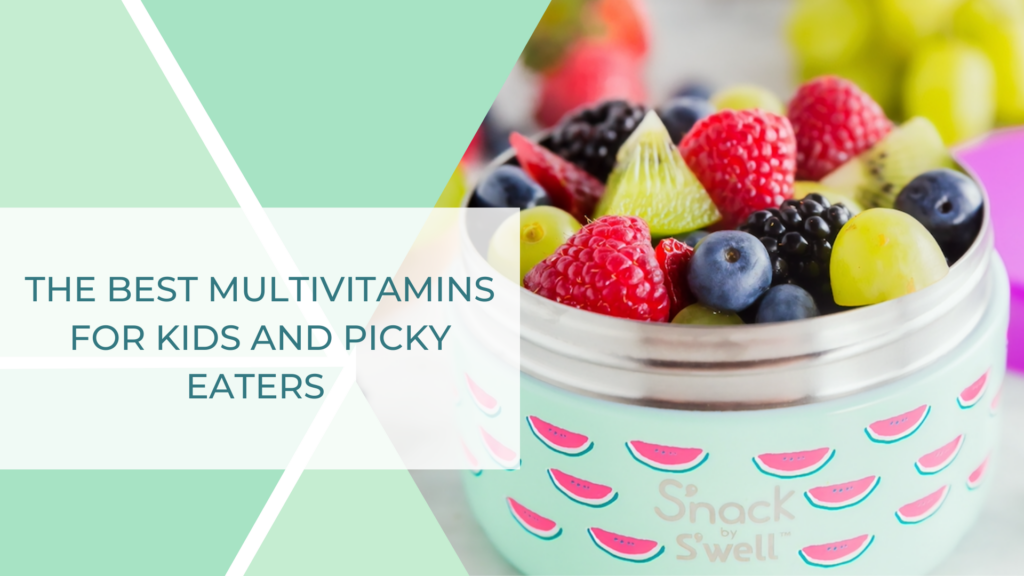 updated March 2023
Do kids need a multivitamin? Do picky eaters need a multivitamin? How do you know which is the best multivitamin for kids and picky eaters?
Does my child need a multivitamin?
Multivitamins aren't necessary for most healthy children who are growing normally.
Food is usually the best source of nutrients and regular meals and snacks can provide all the nutrients most kids need.
You might worry that your child isn't getting all of the nutrients they need if they are an extremely picky eater or have eating challenges that lead to them eating a limited diet.
Most kids – even picky eaters – can get all of the nutrition they need from food, but some studies do show that kids with autism and other eating difficulties are at a higher risk for low nutrient levels compared to their peers.
A multivitamin or other nutrition supplement is certainly indicated if your child has known nutrient deficiencies.
Even though most children do not need multivitamins, there often is no harm in providing one. Most vitamins are water-soluble, which means the body can take what it needs and will get rid of anything extra in urine. Extra doses of vitamins A, D, E, and K, however, are stored in the body's fat even if they are not needed, so there is a risk of toxicity.
Check with your child's doctor if you are considering supplementing with a multivitamin.
What are the most important vitamins and minerals for kids?
Vitamin A
Vitamin A supports the body's immune system and vision. A deficiency of vitamin A can lead to a malabsorption of nutrients, diarrhea, infections and loss of vision.
Vitamin A requirements:
Ages 1-8: 300-400 mcg per day

Ages 9-18: 600-700 mcg per day for females and 600-900 mcg per day for males
Calcium
Calcium is essential for bone support and development. The body needs calcium from external sources so that it doesn't take calcium from bone. Calcium is especially important in childhood and adolescence as the majority of bone growth occurs during this time.
Calcium requirements:
Ages 1-3: 700 mg of calcium per day

Ages 4-8: 1,000 mg of calcium per day

Ages 9-18: 1,300 mg of calcium per day
Vitamin D
Vitamin D is needed to absorb calcium.
Vitamin D requirements:
Children and adolescents need 600 IU of vitamin D daily
Iodine
The thyroid uses Iodine to regulate body temperature, metabolic rate, growth, reproduction, nerve function and muscle activity. Optimizing thyroid function is critical for normal growth and neurodevelopment in fetal life, infancy and childhood.
Iodine requirements:
Ages 1-8: 90 mcg per day

Ages 9-18: 120-150 mcg per day
Iron
Iron is a common deficiency among children who are 5 months to 2 years old, especially for picky eaters with limited diets. This deficiency can be due to too little consumption of iron-rich foods like meat and eggs or too much dairy consumption. A mother's iron stores during pregnancy and/or while nursing can also play a role in a child's iron levels.
Iron is important for growth and development. It helps red blood cells transport oxygen through the body, which helps the body heal and grow.
Iron requirements:
Ages 1-3: 7 mg per day 

Ages 4-8: 10 mg per day

Ages 9-13: 8 mg/day

Ages 14-18: 15 mg per day for females, 11 mg per day for males
Zinc
Zinc supports cell division and growth, metabolism and immunity. Children need zinc to fight off infections and experience normal growth.
Zinc requirements:
Ages 1-3: 3 mg per day

Ages 4-8: 5 mg per day

Ages 9-18: 8-9 mg per day for females, 8-11 mg per day for males
Vitamin E
Vitamin E supports the body's vision, heart function and immune system. A deficiency in this vitamin E may cause nerve and muscle damage, as well as a weakened immune system.
Vitamin E requirements:
Ages 1-3: 9 IU per day (6 mg per day)

Ages 4-8: 10.4 IU per day (7 mg per day)

Ages 9-13: 16.4 IU per day (11 mg per day)

Ages 14-18: 22.4 IU per day (15 mg per day)
What to look for in a children's multivitamin
When selecting a kid's multivitamin, there are several things you'll want to consider:
the form

the dose – not just how much of the recommended amounts the vitamin provides, but also how they complement what your child is already eating. For example, it may not matter if the multivitamin provides a very small amount of a certain nutrient if your child is not deficient it that nutrient

ingredients, like artificial ingredients, sugar, and

food dyes

nutrient profile
Other considerations when starting a multivitamin:
What your child is eating
Before recommending a multivitamin, I always look at what the child is eating.
A multivitamin may not be required just because your child only eats brown foods or doesn't eat green vegetables.
If your child has a very limited diet and is eating the same few foods day after day, it is possible they are not obtaining all of the nutrients they need from their diet.
Is getting your child to take a multivitamin going to add stress to your life?
Many of the families I work with struggle to get their children to take medications and supplements.
If you are already struggling to feed your child three times a day, fighting to get them to take a multivitamin may not be worth the stress if there are no known nutrient deficiencies.
That being said, below you'll find a variety of different types of multivitamins – powders, gummies, chocolate-flavored vitamins, and chewable vitamins – that can work for picky eaters.

The Best Multivitamins for Kids

I'm really into Hiya Kids Multivitamin these days. Created by two dads frustrated with the high sugar content of most kids' multivitamins, the ingredients and nutrition label are part of what make it so wonderful – it's made with fruits and vegetables and naturally sweetened with monk fruit, so there's no added sugar.
Your first batch of Hiya Kids Multivitamins will come in a happy yellow box along with a set of stickers. The vitamins themselves are a mix of colors, making these the most visually appealing and amusing multivitamins on the market.
Each dose of Hiya will provide your little one with ample vitamin D, though vitamins A and E, iodine, and zinc are on the lower side, especially for older kids. Hiya does not contain iron and is not third-party tested.
One potential downside of Hiya is that they're chewable, which can be tough for some kids and picky eaters especially.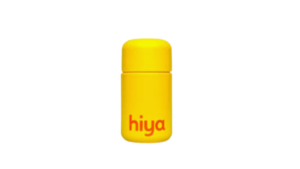 SmartyPants Kids Complete Daily Gummy is a complete multivitamin that contains a comprehensive panel of nutrients, such as folate, biotin, zinc , and omega-3 fatty acids. 
Each serving provides the right amount of vitamins D and E and iodine for children aged 4-8. It is fairly low in vitamin A and zinc, and does not provide calcium or iron. 
While these SmartyPants gummies contain one gram of sugar per gummy (4 grams per daily serving), they're a delicious option for kids who love gummy candies and might not take a vitamin in another form. 
We also love that SmartyPants is third-party tested, so you can rest assured that what you see on the label is what you get in the gummy. 
They also have a toddler formula with vitamin D and omega-3s.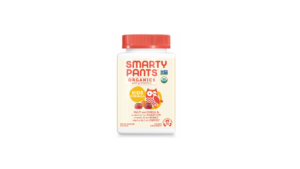 Renzo's Picky Eater Multivitamin with iron contains 18 essential vitamins and minerals, including, yes, iron. Each dose is a little low in vitamin D, but provides just the right amount of vitamins A and E for children aged 4-8. 
These dissolve right in your child's mouth and you can pick between green apple or cherry flavor.
We love that they are free of artificial colors or flavors and added sugar. They're also allergy-free, gluten-free, vegan, non-GMO and third-party tested.
Mary Ruth Organic's kid-friendly liquid multivitamin contains all of the essentials without added sugar or artificial ingredients in two kid-friendly flavors: fruit punch and strawberry. The suggested serving is a bit low in vitamins A, D, and E for children 1-3 years old and like most others, it does not include calcium, iodine, or iron. 
Mary Ruth's products are third-party tested so you know that what you see is what you get.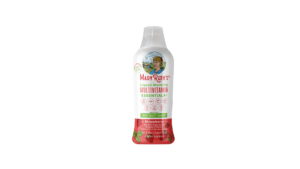 Zarbee's Naturals gummies only have 2 grams of sugar and are packed with the basic multivitamin panel in addition to folic acid, B vitamins, and a probiotic. 
While the daily dose is a bit low in vitamins A & E for children aged 1-3, it provides the appropriate amount for children ages 4 and up. These gummies are a good source of vitamin D, but they only provide a small amount of iodine and zinc, and do not include calcium or iron. 
These all-natural gummies, sweetened with honey and agave, are third-party tested by ConsumerLab.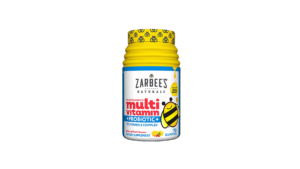 Thorne's Kids Multi+ is a strawberry kiwi-flavored disc that dissolves right into your child's food or beverages, making it a good option for many picky eaters.
Though on the pricier side, Thorne Kids Multi + provides 15 key nutrients including choline, DHA and  vitamins B2, B6, B12, and folate in their most readily usable form. Like most on our list, Thorne Kids Multi+ doesn't contain iron or calcium.
Thorne products are NSF certified and this particular supplement is  vegan, doesn't contain sugar or artificial ingredients, and is free of gluten and soy.

Your chocolate-loving picky eater will love these Good Day Chocolate yummy chocolate supplement pieces. They're the only supplement that many of the kids I work with will accept. These chocolates are a good source of vitamins D & E, but are a bit low in vitamin A. They provide a very small amount of zinc, and do not contain calcium, iodine, or iron. They have also been third-party tested for safety.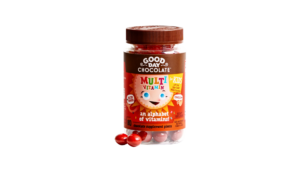 NATURELO unflavored capsules are perfect for teens who don't like the typical fruity flavor of most multivitamins. 
These plant-based capsules contain 25 nutrients in their activated forms for optimal absorption and bioavailability. We love that they provide calcium and iron and have just the right amount of vitamins A, D, and E, iodine, and zinc for teens. 
NATURELO's multivitamin is third-party tested for safety so you know that what you see is what you get. They're also non-GMO, vegan, and contain no sweeteners or preservatives.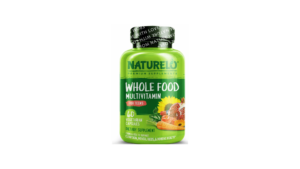 Best Multivitamin for Extremely Picky Eaters: Liquid Daily
Liquid Daily is a flavorless liquid multivitamin, making it perfect for the pickiest eaters. You can add it to their drinks or have them take it under their tongue without the unwanted side effect of disliked flavors or funky textures.
Liquid Daily contains no added sugar and provides omega and fiber (two nutrients most picky eaters don't get enough of), as well as the active form of folate for optimal absorption. 
These drops work for toddlers and kids (and even adults).
One thing we don't love about Liquid Daily is the pricing and shipment size. A toddler dose costs only 25-cents per day (50-cents for big kids and teens), but orders are only available as $135 purchases.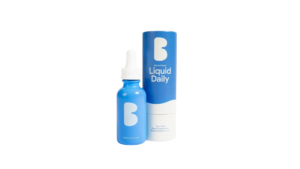 Recap
Multivitamins for kids – and even picky eaters – are not a requirement, but they can help fill in nutrient gaps or give you peace of mind.
It's important to know that all multivitamins are not created equally. The best multivitamins for kids depends on your child's needs and preferences.
If you're considering a multivitamin for your picky eater, focus on what nutrients they most need and what form of supplement (gummy, liquid, powder) they are most comfortable with. The best multivitamin for kids is specific to what your child needs.