This article shares the best picky eating tips from 2021.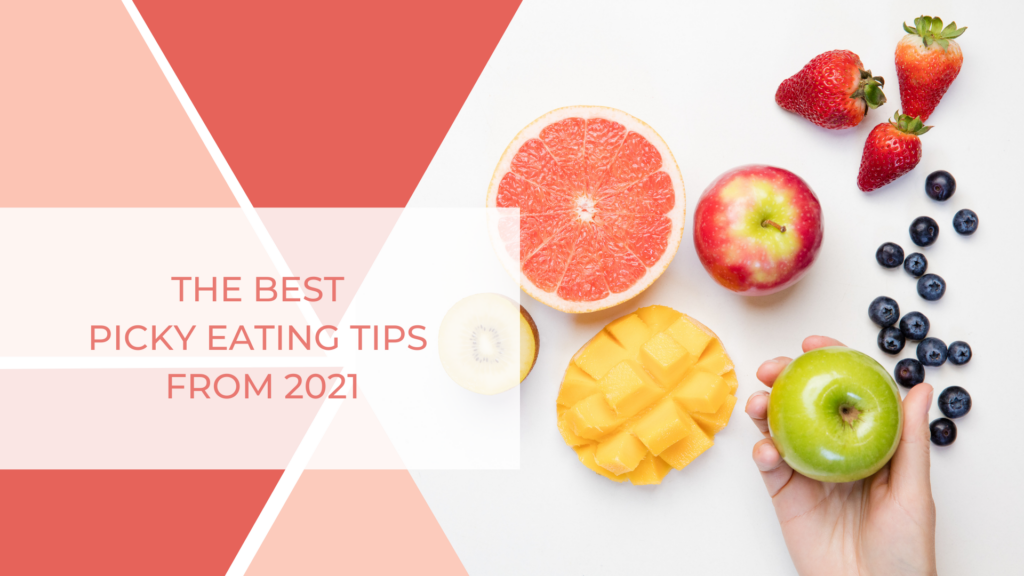 Thank you so much for reading along this year!
Below you'll find the most read blog posts from 2021 with the best picky eating tips to help your child comfortably try new foods. 
Leave a comment below with anything you'd like to see in 2022. 

The Best Picky Eating Tips From 2021
The Best Multivitamins for Kids and Picky Eaters
Updated just last month with additional information about children's nutritional needs and the newest kids multivitamins, this article shares the best multivitamins for kids. You will also learn how to determine if your child needs a multivitamin, what to look for in a multivitamin for kids, and the most important vitamins and minerals for kids.
Why Picky Eaters Love Crunchy Foods
You might have noticed that your picky eater has no problem eating packaged snacks and sweets like chips, cookies, puffs, and pretzels. Crunchy foods, particularly crunchy packaged snacks, are a favorite among kids and especially picky eaters. 
This article gives you a look at why picky eaters love crunchy foods and often struggle to eat protein, vegetables, and fruit. You can also find suggestions to help your picky eater learn to comfortably eat more variety.
6 Simple Dos and Don'ts For Feeding an Extreme Picky Eater
Is your child stuck eating a small number of foods? Are you packing food for them every time you leave the house and worried they will never learn to eat vegetables or pasta that isn't covered in orange powdered cheese?
This list of important do's and don'ts can help your extremely picky eater learn to comfortably try new foods. 
5 Surprising Signs It's Time to Get Help for Your Extremely Picky Eater
Most picky eaters will outgrow their eating challenges and diet preferences. But some children have eating challenges that benefit from professional support. This article explains how to know when it's time to get help for your extremely picky eater and covers ways you can get support to help your picky eater try new foods.
100+ Lunch Ideas for Picky Eaters
Packing lunch for a picky eater can be a challenge. This post includes a roundup of over 100 easy, nutritious and tasty lunch ideas for picky eaters that you can pack for school or serve at home.