This article shares lunch ideas for picky eaters that you can pack for school or serve at home.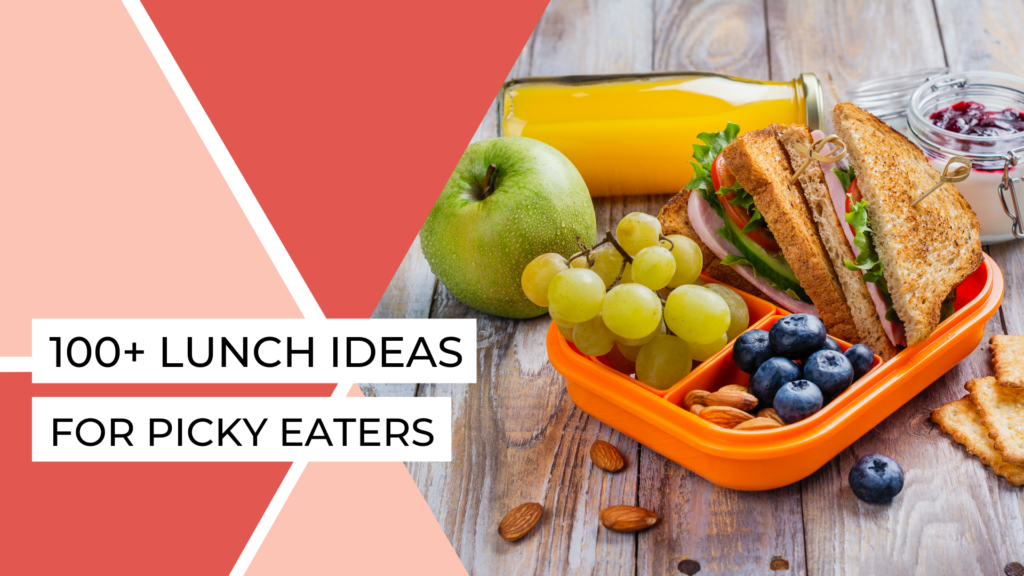 Every August and September I hear from parents of picky eaters who are stressed about lunch ideas for picky eaters.
Parents aren't sure about what lunches to pack for their picky eater.
They also question if they should even pack at all and instead hope their child eats school lunch.
Packing lunch is hard at baseline. I know it's exponentially more challenging when it's for a child who has an extremely limited diet and strong preferences about what they eat.
To help make packing lunch for a picky eater easier, I'm sharing a roundup of over 100 easy, nutritious and tasty lunch ideas for picky eaters.
There's something for everyone here.

100+ Lunch Ideas for Picky Eaters