This post shares our 2022 roundup of the best gifts for picky eaters.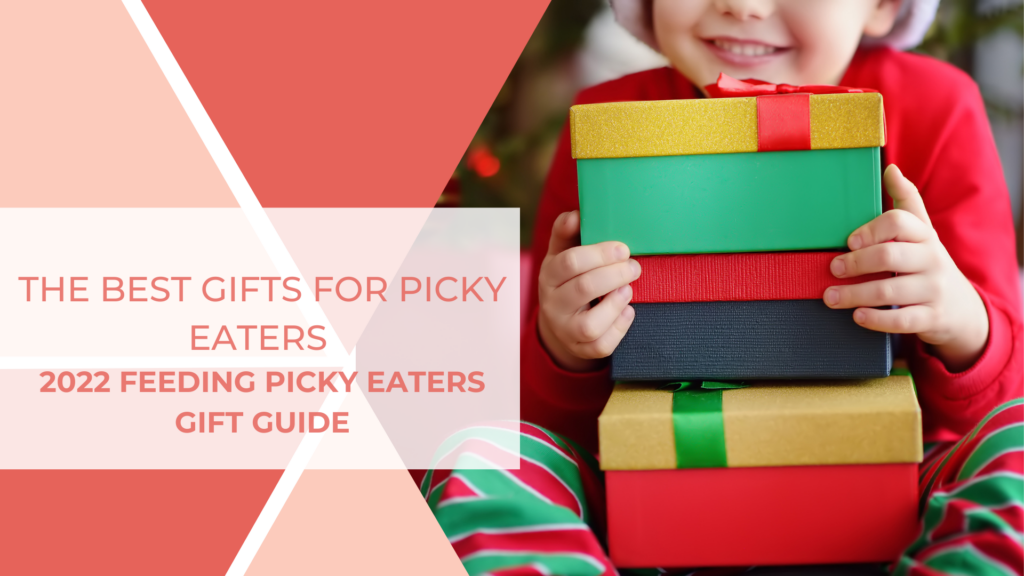 Just because your child struggles with eating, it doesn't mean every little bit of their life needs to revolve around food. But here at Feeding Picky Eaters, we can't help ourselves. Many of our favorite toys, tools and gifts are naturally food-themed. 
Let us save you some time this holiday season by sharing our favorite "fun with food" gifts that are perfect for picky eaters – or any young eater in your life.
These gifts can make mealtime more enjoyable, foster sensory play, and show your child that food is fun rather than fearful. 
On our 2022 "Best Gifts for Picky Eaters" list you'll find books, toys, games, and more that will encourage your child to be more comfortable with food.
The Best Gifts for Picky Eaters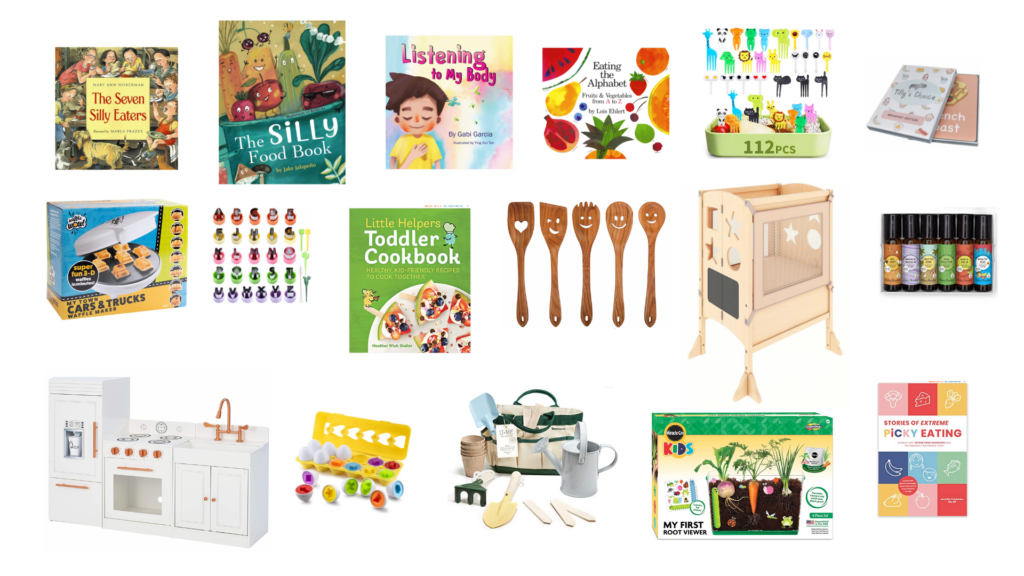 Books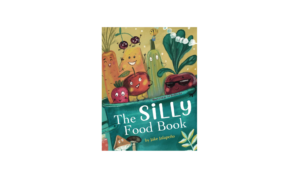 With whimsical illustrations, silly poetry, and even kid-friendly recipes, this book makes learning about food fun. It'll make your little one laugh while teaching them more about fruits and veggies. Plus, the recipes may encourage them to get into the kitchen.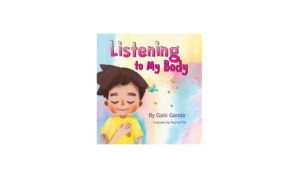 Not just about hunger and eating, Listening to My Body is one of our favorites for helping kids tune into and honor their feelings. We love this book for kids who struggle with knowing what being hungry or full really feels like. Your child will learn how to connect their senses to their feelings, helping them become more mindful and emotionally resilient.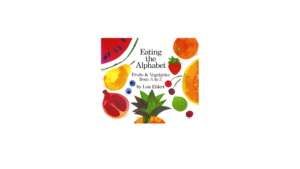 This board book for preschool-aged kids is full of brightly colored illustrations that make fruits and veggies so appealing. And because it's an alphabet book, your child will be learning about more than just food. We love a double whammy!
In this picture book, a family of seven picky eaters drives a tired mother crazy – sound familiar?! It's sure to make both you and your little one laugh, and lots of families say this book has become a classic in their households.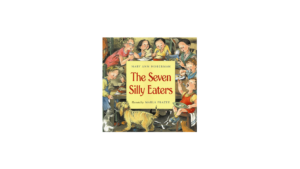 Making Eating Fun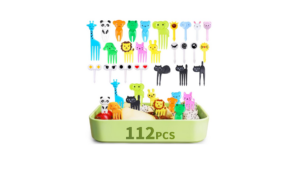 Making food a little more playful can encourage your child to eat a wider variety of foods. These food picks come in all sorts of animal shapes and sizes, and they're perfect for jazzing up fruit, sandwiches, cheese cubes, or anything else you can think of. They're sure to make lunchtime a little more fun – and not just for your kiddo.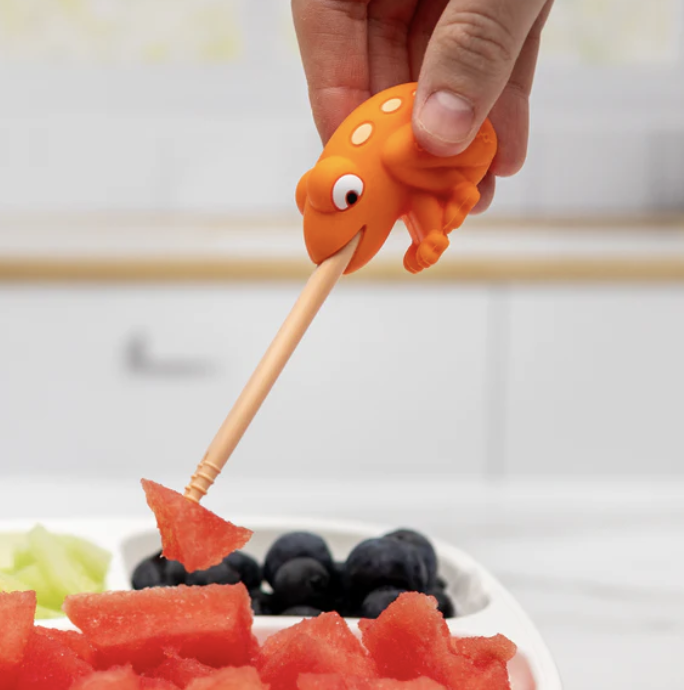 Created by a dietitian, these adorable and super functional food picks are quite frankly irresistible. My son saw them in the package and went bonkers. Unlike most food picks on the market, these are specifically designed to be durable, safe, and used by little people, which means you can expect comfy silicone handles, a larger size, and blunted tips.
Make sure you check out the basting brush, which can help introduce your child to sauces and dips with a fun "learning to like it" portion.
Tilly's Choice Flashcards, Breakfast Edition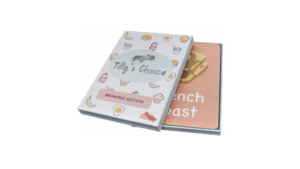 These flashcards help give your child visual choices for mealtime, fostering a sense of independence while avoiding the dreaded "what do you want for breakfast?" meltdown. These double-sided cards also have recipes and letter-practicing activities, to provide that always welcome distraction while you prepare their meal.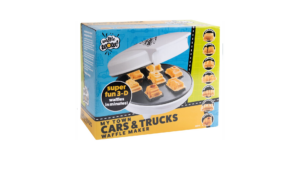 If your child gets excited about trucks and cars (like mine!), they are going to flip when they see these truck-shaped waffles. This waffle maker makes 7 different mini trucks at once and heats up and cooks quickly. If your child isn't ready to eat waffles just yet, start with low-pressure play. You might be surprised where it leads!
Cooking
Mini Alphabet Cookie Cutter Set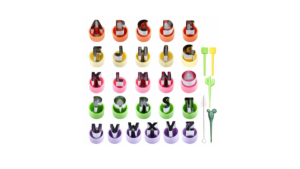 We love adding variety to your child's diet. It can be as simple as serving something in a new shape and it's particularly effective (and a lot more fun) when they're involved. With these mini cookie cutters, your child can take their favorite food – from pizza to fruit – (or playdough!) and cut them into little alphabet letters. Don't be afraid to have fun and experiment with new foods. Cut up some veggie letters and get spelling!
Little Helpers Toddler Cookbook
There's nothing we love more than kids in the kitchen. What better way to get your child excited about cooking than with their own cookbook? With recipes for breakfast, lunch, dinner, dessert, and even snacks, each has clear toddler-geared tasks. We also love that it has an area to rate the recipe and write about your child's reaction.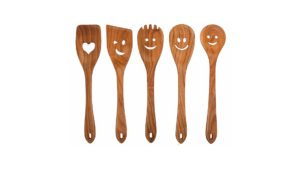 Getting your little one involved in the kitchen is a great way to foster meaningful food exposures, even if they aren't eating the foods. These smiling spatulas can make cooking and baking fun for kids of any age (let's be honest, parents, you want these too!). Plus, it will make your child feel special to have their own set of cooking utensils!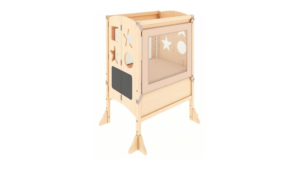 This has been a staple in Jenny's house this year. While you can't go wrong with a learning tower that allows your child to safely and comfortably stand at the counter with you, we love that this one folds up and has access for your child to independently climb in and out.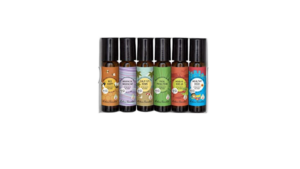 We work with a lot of super smell-sensitive kiddos. Setting them up with smells that they like can mitigate the scent of ones that they don't. These are a must-have if your child struggles with kitchen and mealtime aromas.
Creative Play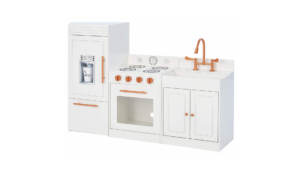 With a play sink, oven, stove top, fridge, and cupboard space, this play kitchen will make your kiddo feel like a little chef. The ice dispenser can even be filled with real ice! If you're looking for something a little smaller, you can find some fun options here and here.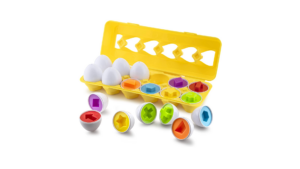 These are a great learning tool not just for food play, but for learning fine motor skills and sorting skills. They come in a pretend egg carton and look like real eggs, until you crack them open and see the shapes and colors inside. These make a great sensory activity for kids 18 months and up.
Gardening and Growing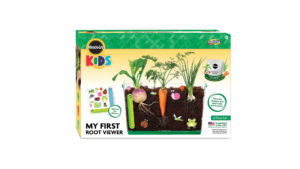 Showing your child how foods grow can actually inspire them to eat. I've met so many kids who only eat particular fruits and veggies from the garden. This root viewer lets your child plant root vegetables, like carrots and onions, and watch them grow from the comfort of your home.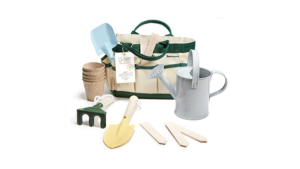 Getting hands-on with gardening can give your child a sense of accomplishment for growing something on their own. It can also be a great way to spend meaningful, quality time together. This gardening set gives your child all the things they need to become a pro, complete with a carrying bag for all their tools!
For Parents
Stories of Extreme Picky Eating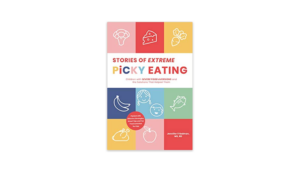 If you want to learn more about how I help families gain more flexibility and freedom in their child's eating, this is a great place to start. I share personal stories from seven families and take you through the step-by-step process of growing their child from an extreme picky eater to a more adventurous one. It will also help you understand your own picky eater and give you the tools and resources you need to start making the right changes at home.
And if you're looking for more, here are our previous gift guides
2020 Best Gifts For Picky Eaters
2019 Best Gifts For Picky Eaters
2018 Best Gifts For Picky Eaters